Our unique "Transformative Portrait" painting events are not your typical 'paint and sip.'
It's a thought-provoking event where you engage your creativity to uncover aspects of your future self.
Whether seeking a memorable time with friends or team building, this unique event is a perfect blend of creativity, connection, and self-discovery in a vibrant and fun-filled setting.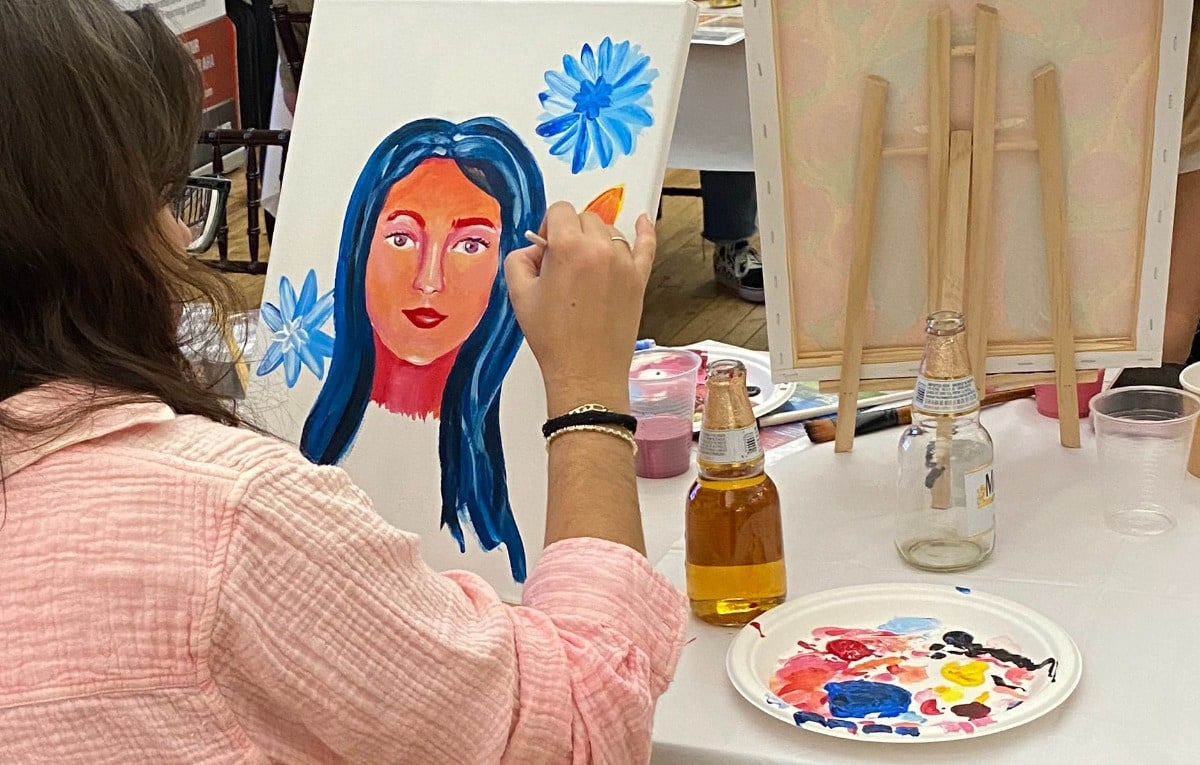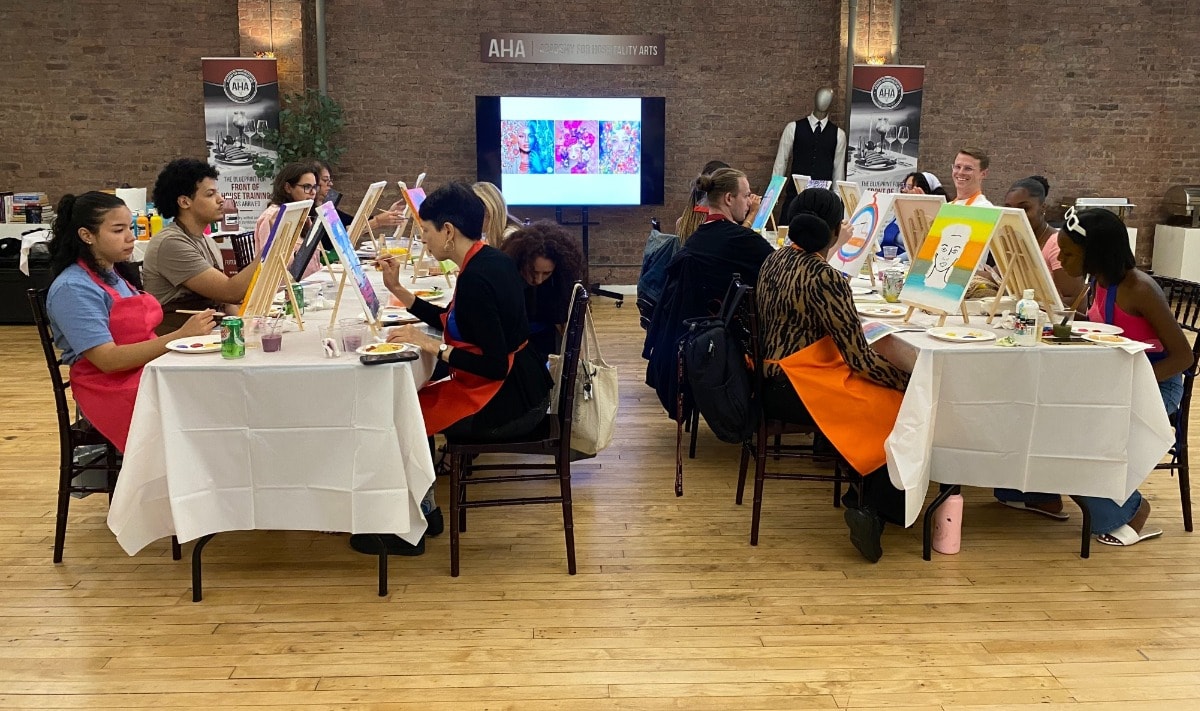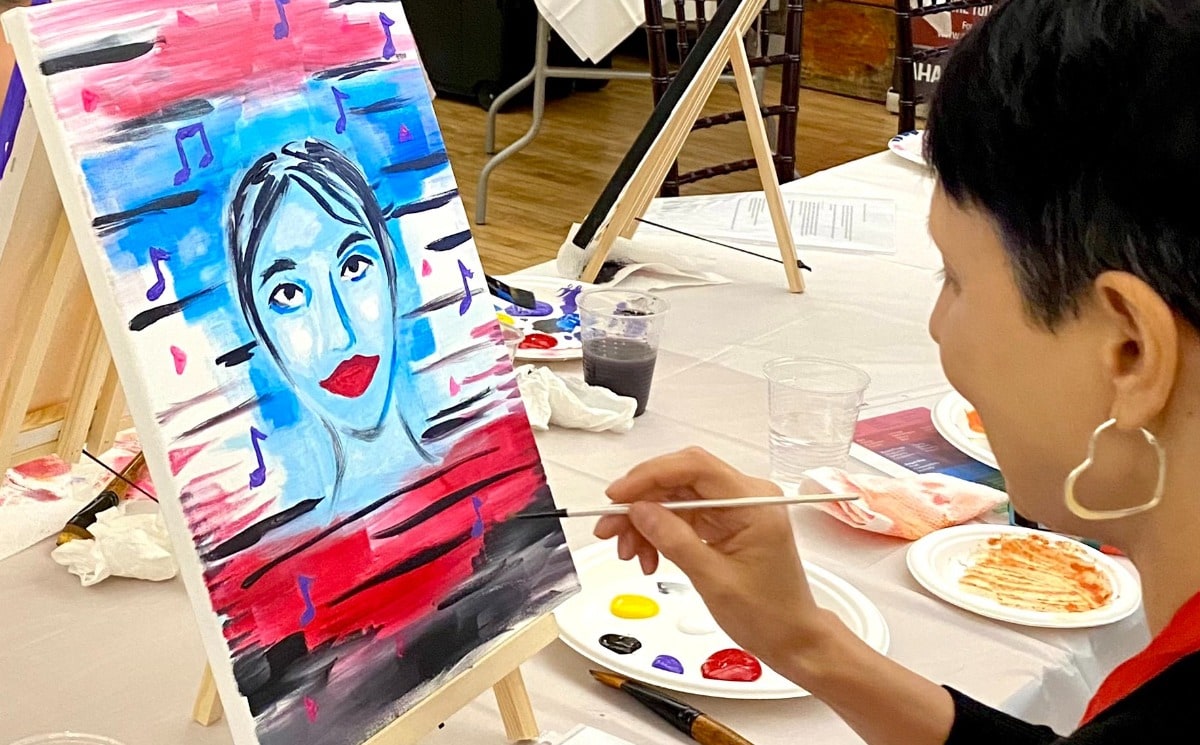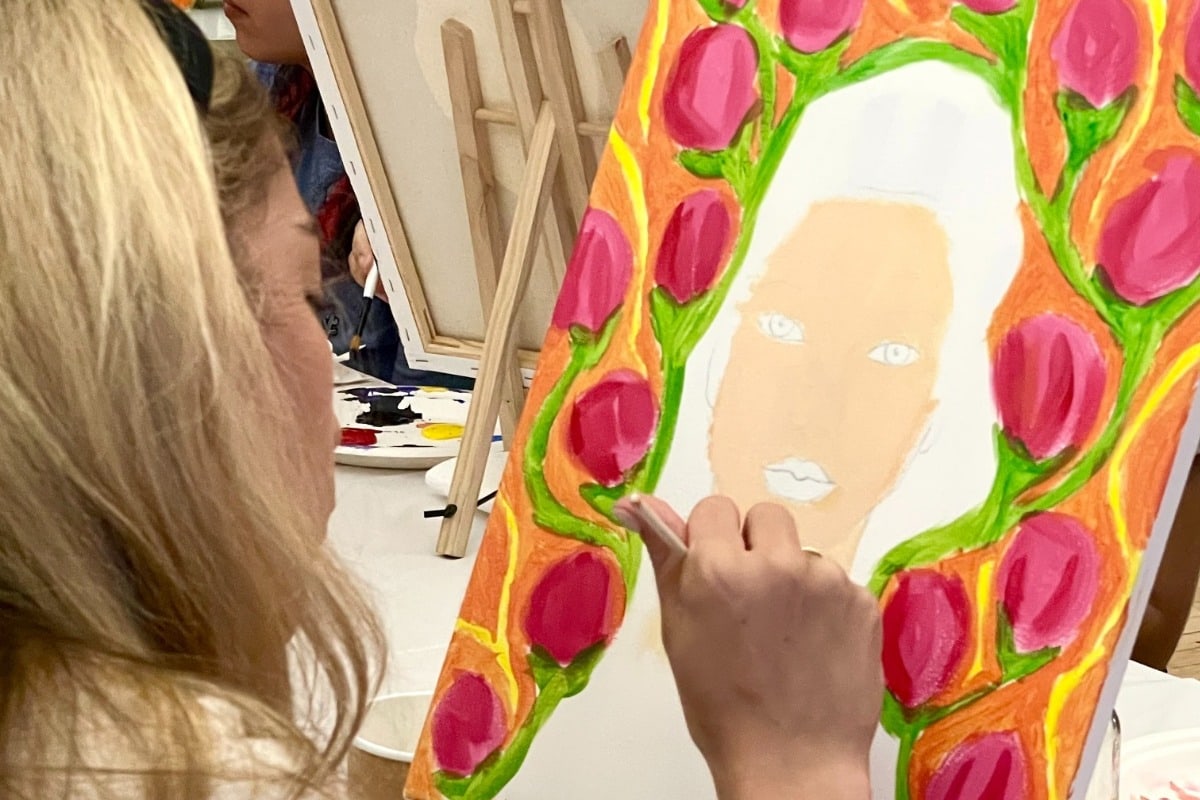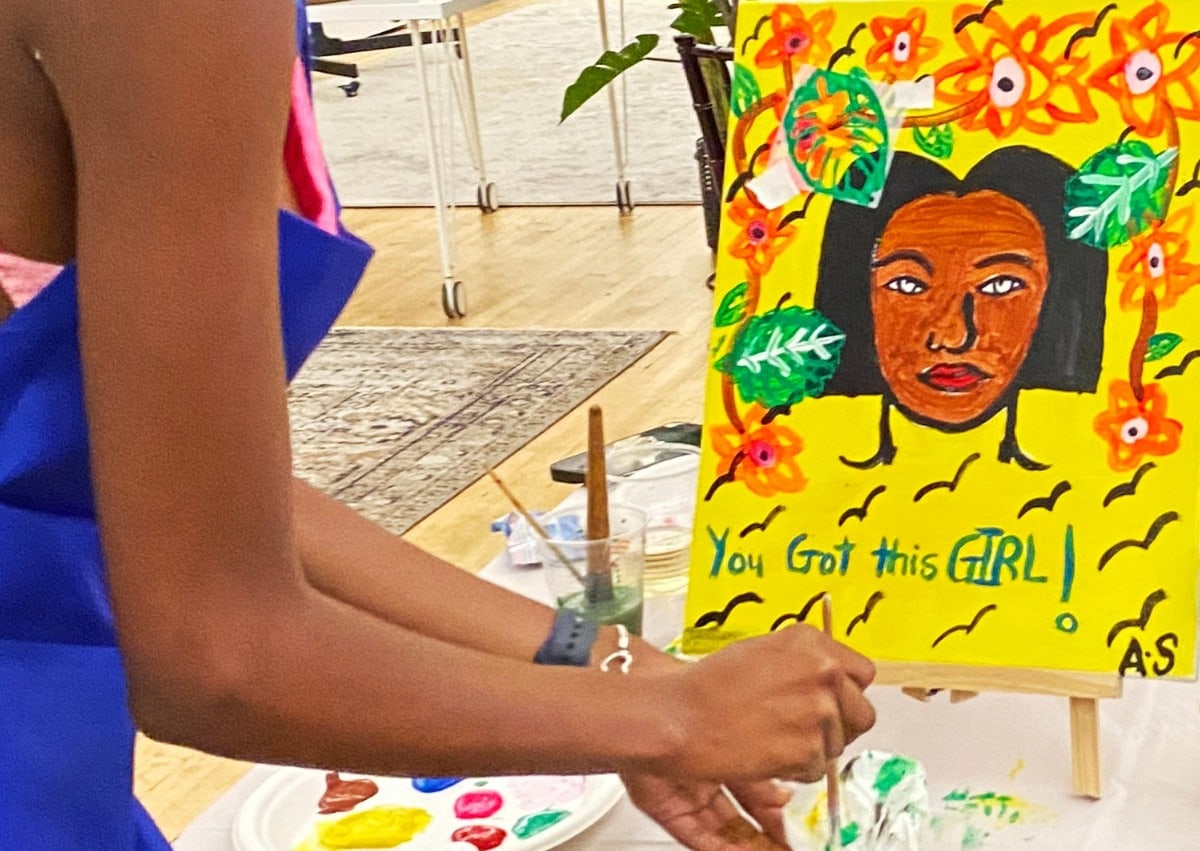 Why We Do What We Do.
We love to have fun and create unforgettable experiences with friends and coworkers. Why not also use the power of creativity to explore and discover more of our true selves and capture it on a canvas as a beautiful reminder?
As a portrait artist, I'm passionate about promoting mental health and emotional well-being through workshops and art programs. I believe that art can be the perfect tool to help us envision, dream, and manifest more of what we want. So, when asked if I could condense my 7-week future self-portrait program into a 3-hour paint event, I embraced the opportunity because I could recognize the profound potential for meaning and empowerment.
And thus, I birthed this one-of-a-kind painting event—a delightful blend of fun, inspiration, and introspection designed to ignite your imagination. It's perfect for employers seeking to appreciate and empower their teams, encouraging
self-expression and emotional awareness. It's equally ideal for those who want to have fun and explore new ideas.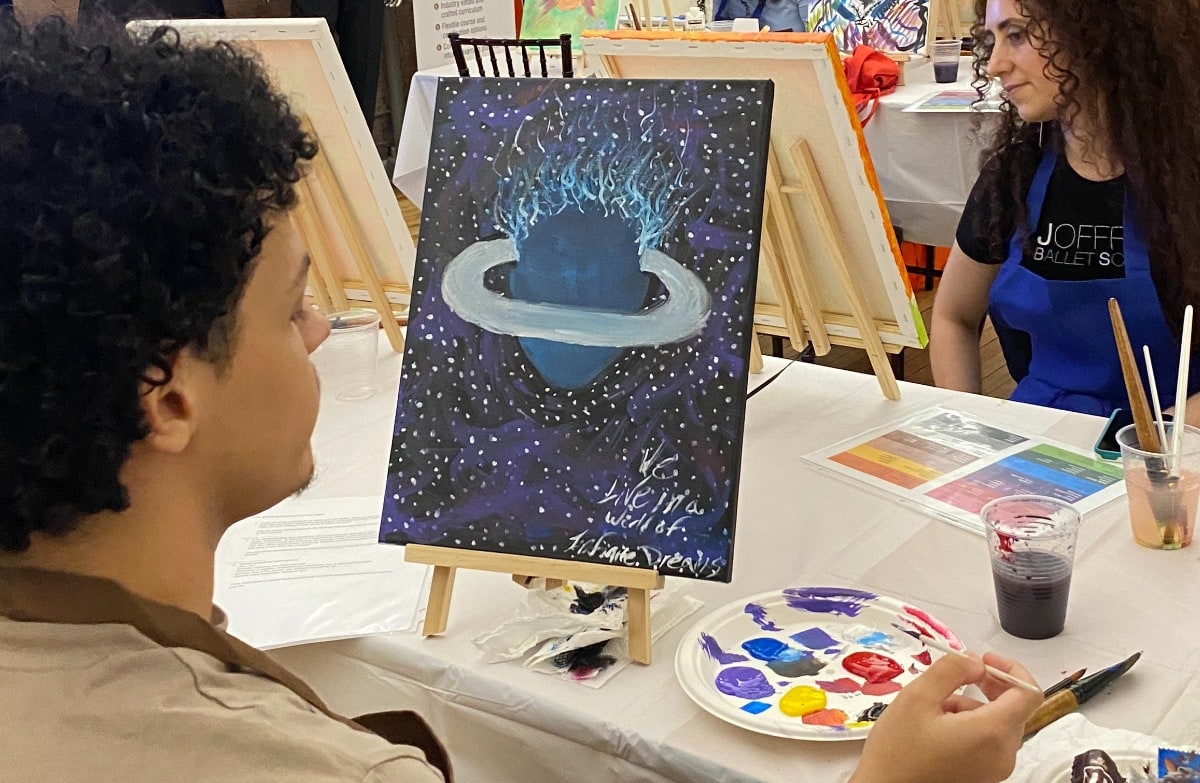 This event supports...
Team building and bonding.
Stress relief.
Promote creative problem-solving.

Boost Morale by providing a refreshing
break from the routine.
Foster camaraderie and teamwork for a more harmonious and productive workplace.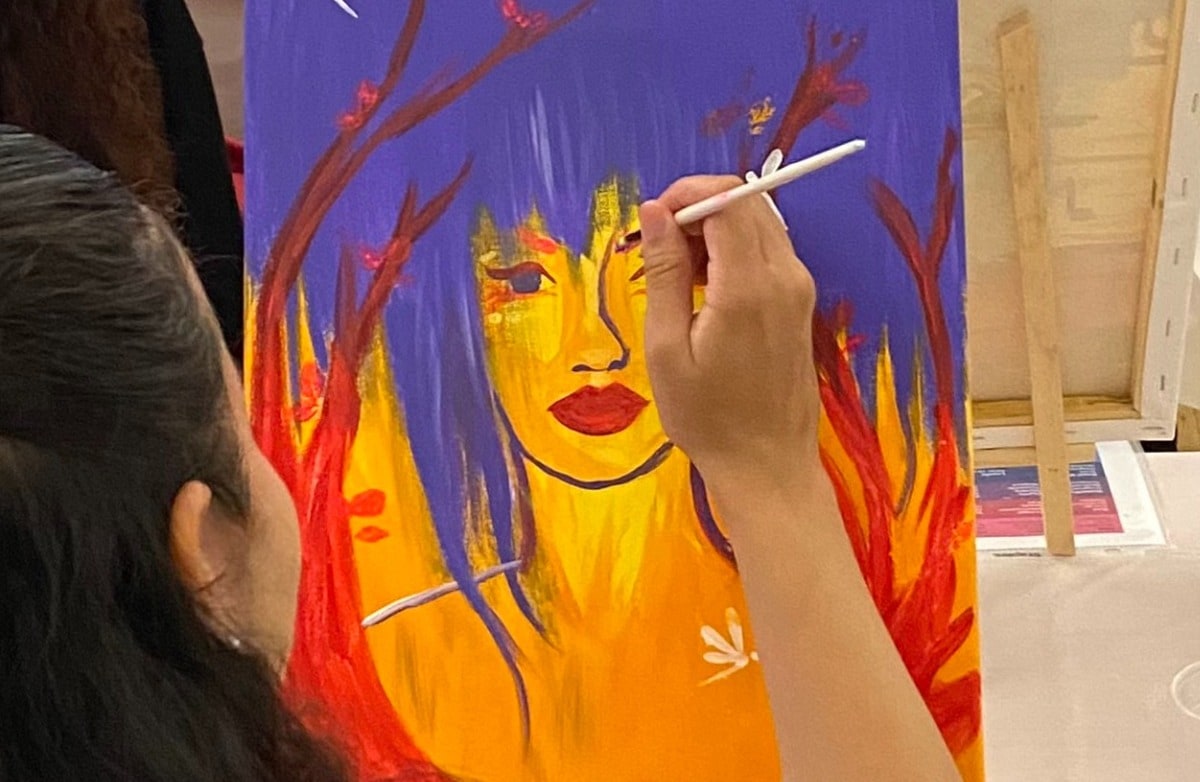 It's A great way to...
Explore your inner artist.

Cultivate confidence and self-acceptance.

Expand the imagination and embrace our creative selves.

Foster personal growth.

Strengthening Relationships.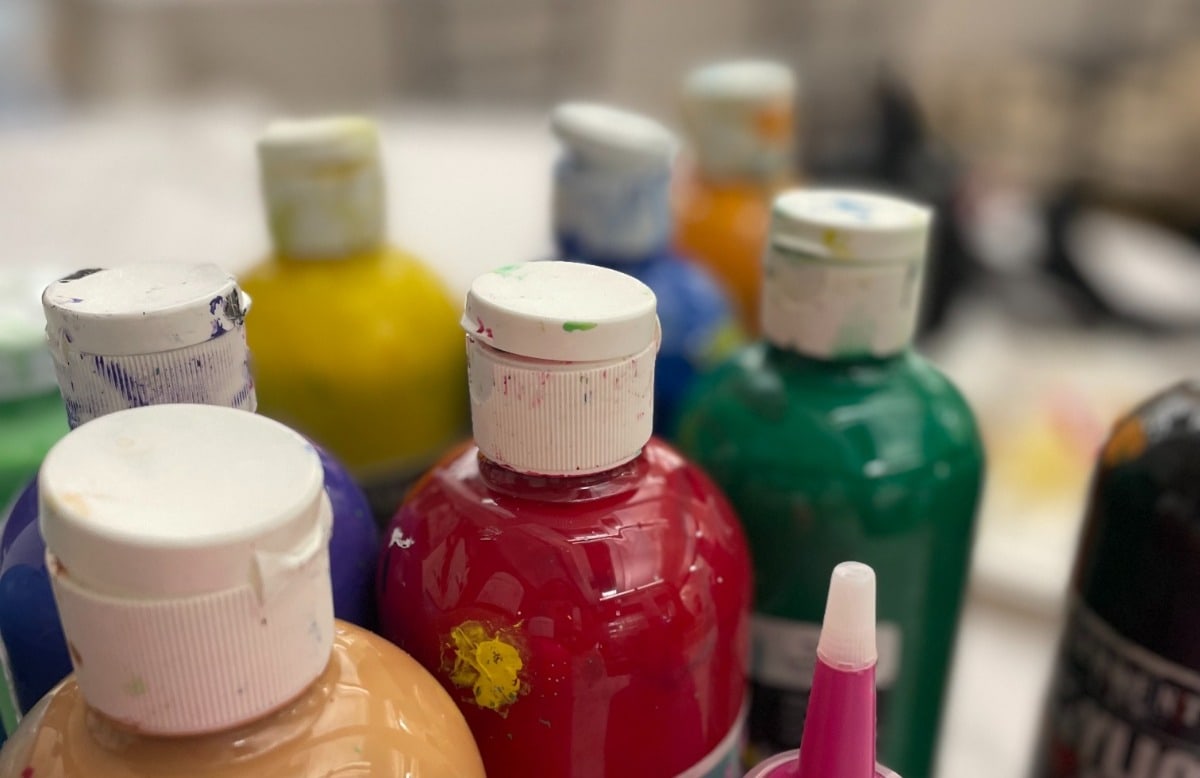 WHAT'S INCLUDED?
12x16 Stretched canvas with face template.
Acrylic paint.
Palettes.

Easels.

Aprons.
Facilitated discussions and open-sharing sessions.
Ready to Paint a Brighter Future?
Contact us today for details and pricing information.